A confident smile starts with the right care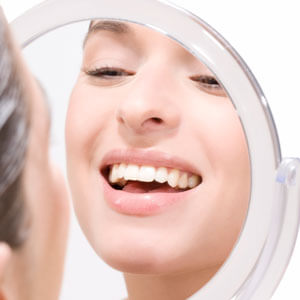 The spa is a place to get pampered with luxurious services like facials, manicures and pedicures, and even a massage.
These treatments can be a great way to help you feel your best! Not only does the experience relieve stress, encourage relaxation and feel better about yourself while doing something positive for your mental and physical health.
While we love all of those things, too, but there's something else that people often overlook when it comes time to self-care. Investing in a bright, beautiful smile can be a great way to make you look and feel fantastic!
When you feel good about your smile, you feel increased levels of confidence, ready to take on your day, and proud to show it off.
At Dental Cube, we're proud to work with patients of all walks of life to give them the beautiful smile they want and deserve. In fact, we offer a variety of cosmetic and general dental services, and clients of  SPA NAME will receive $50 off of the following services if you book a visit:
At Dental Cube we have a special interest in caring for patients who are nervous about the dentist. We have a number of treatment options to help patients feel at ease including sleep dentistry. We aim to make your visit to the practice feel just like a trip to the spa.
Ready to Learn More?
We'd love to welcome any SPA NAME patient into our practice-don't forget to mention this blog post when you book a visit to receive your exclusive discount. Before a service is performed, we will examine your teeth to ensure you're a great candidacy for treatment.
We look forward to seeing you soon!
CONTACT US

Dental Cube | (02) 8889 1588