Cosmetic Dentistry in Kellyville Ridge
Cosmetic dental treatments are generally performed to improve the appearance of teeth, gums, and bite. They primarily focus on improvement in dental aesthetics in colour, position, shape, size, alignment, and overall smile appearance.
Our Cosmetic Dentistry Services in Kellyville Ridge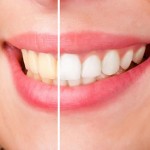 Teeth Whitening
Everybody wants a brighter, whiter smile; and professional teeth whitening is the best way to get your teeth looking their best. The result: a brilliant, beautiful smile, all day, every day! Teeth whitening is an accessible cosmetic dentistry option for almost every patient, and is universally safe and effective because rather than mask discolouration, it brings out the natural whiteness in teeth by neutralising pigments and stains.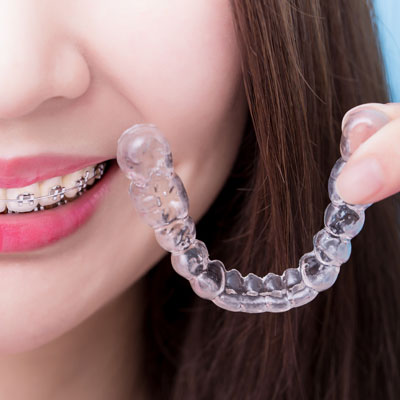 Clear Aligners
Transparent teeth straightening is possible with our custom clear aligners. These comfortable, removable orthodontic trays reposition your teeth without any brackets or wires. Simply remove them when you're eating and when it's time to brush or floss. See full results in as little as six months.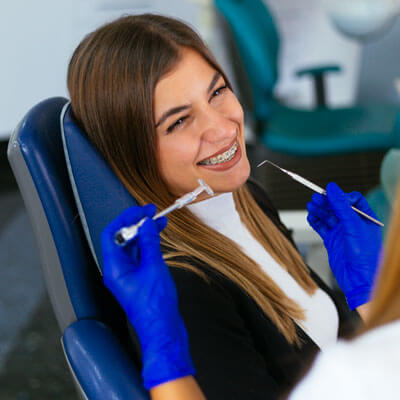 Traditional Braces
Conventional braces provide teens with a safe, proven way to enjoy straighter smiles as they enter adulthood. Enjoy pay-as-you-go financing options that fit your family budget.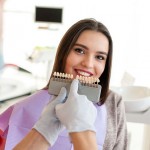 Dental Veneers
Dental veneers, sometimes called porcelain veneers or dental porcelain laminates, are thin custom-made shells of tooth-coloured materials designed to cover the front surface of teeth to improve their appearance. These shells are bonded to the front of the teeth and can work to fix several aesthetic issues including unpleasant colour, shape, size, and length. The procedure is usually completed over two visits.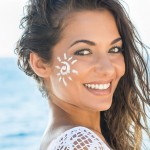 Smile Makeover
When we use the phrase 'smile makeover' here at Dental Cube, we are referring to creating our patient's dream smile with the use of a range of innovative cosmetic dental techniques. This can range from small cosmetic changes like porcelain veneers and whitening right through to more complex cases that require a full mouth reconstruction, even dental implants.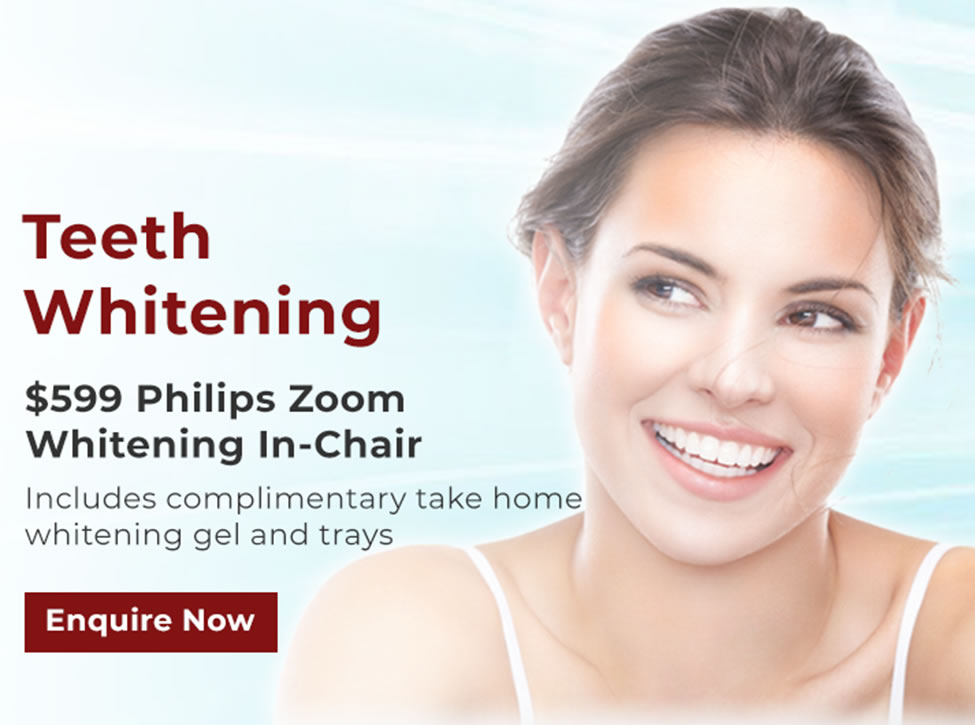 Schedule a Consultation
Cosmetic dentistry services offered by your Kellyville Ridge dentist are guaranteed to deliver outstanding results to our patients residing in Kellyville Ridge and the surrounding areas.
All new patients receive a free cosmetic consultation, so you have nothing to lose when you book an appointment with Dental Cube.
CONTACT US
We offer Interest Free Plans – No Interest Ever!



We accept EFTPOS, all major Credit Cards as well as HICAPS, MBF, Medibank Private, HCF & all major health funds.
We are preferred provider of NIB.

Cosmetic Dentist in Kellyville Ridge NSW | (02) 8889 1588