Crowns and Bridges in Kellyville Ridge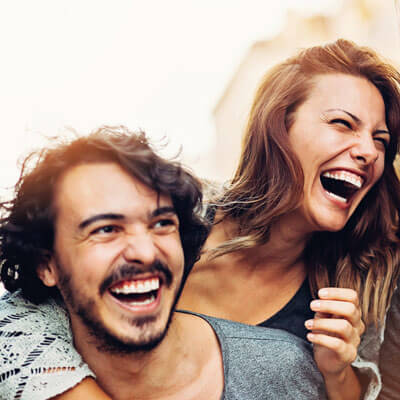 Dental crowns and bridges are fixed restorations that replace missing or damaged teeth.
Dental Cube provides effective fixes to your dental problems.
Crowns are caps, made to look and function like your tooth and protect damaged teeth. They are usually required when a root canal treatment is performed, or the teeth are weakened by trauma.
Crowns are designed to strengthen and protect a tooth. When you visit us, we'll reshape the remaining tooth, and cap it with a temporary crown. After a few weeks, you will come back to have the full crown placed permanently. With proper care, crowns can last a long time.
Bridges are used to replace missing teeth when the nearby teeth are healthy enough to support the restoration. Bridges come in three types: conventional bridges, cantilever bridges, and resin-bonded bridges.
The Dental Crowns & Bridges Procedure
Dr Amrita Rana (Dentist) needs to shape the teeth to provide a sturdy anchor and precise fit for the final restoration. After preparing the tooth, impressions are taken, and a replica of your mouth is created from which the restoration is designed.
You and Dr Amrita will discuss the colour, shape, and size of the crown or bridge.
A temporary restoration is worn to protect the prepared teeth and maintain the space left by the tooth until the new restoration is manufactured.
If an implant-supported restoration seems the best option, your dentist evaluates your health and suitability for the implant placement.
Once the crown or bridge is fabricated, your dentist removes your temporary restoration, and tries on the crown or bridge to verify the fit and your approval. Once the restoration is adjusted and approved, your dentist uses an adhesive bonding agent to secure the final restoration permanently.
While restorations are made to last, they sometimes come loose or fall out. The most important thing you can do to keep your restorations is to practice good oral hygiene.
A bridge can lose its sturdiness if the teeth or bone holding it in place are infected. Keep your mouth healthy by brushing with a soft-bristled toothbrush and fluoride toothpaste twice a day, and flossing daily. Also, see Dr Amrita regularly for check-ups and cleans.
To prevent any damage to your new crown or bridge, avoid biting down and chewing hard foods, ice, or other hard objects.
How long do crowns and bridges last?

These restorations usually last up to 15 years. This can be reduced if you don't take care of them properly and allow periodontal disease or cavities to develop.
Show More

We select particular shades and types of materials so your crown or bridge blends in with neighbouring teeth as seamlessly as possible. Thanks to the advanced materials used these days, modern crowns and bridges look as close as possible to natural teeth.
How much will my new crown cost?

It's difficult to say until we see you in the practice. At your first appointment, we'll determine how many crowns you need and can provide you with the cost of your treatment. We can discuss financing options with you.
Contact Us
If you have one or more teeth that are worn, damaged, or infected by a cavity, Dental Cube can help with custom-made, lifelike dental restorations, like dental crowns and bridges.
For more information about crowns and bridges in Kellyville Ridge, contact us now on (02) 8889 1588.
CONTACT US

Crowns and Bridges in Kellyville Ridge NSW | (02) 8889 1588