Dental check-up & clean Rouse Hill
Dental Cube Kellyville Ridge is a modern dental clinic providing state-of-the-art dental services to patients residing in the Rouse Hill community.
With exceptionally trained staff and creative treatments, we prioritise our patients' comfort and dental wellbeing, offering the best, modern dental procedures.
Once you're welcomed into the clinic, our caring staff will guide you through all the details you need to know before, during and after any treatment or procedure.
We give thorough explanations in our clinic, so all of the patients' questions are answered.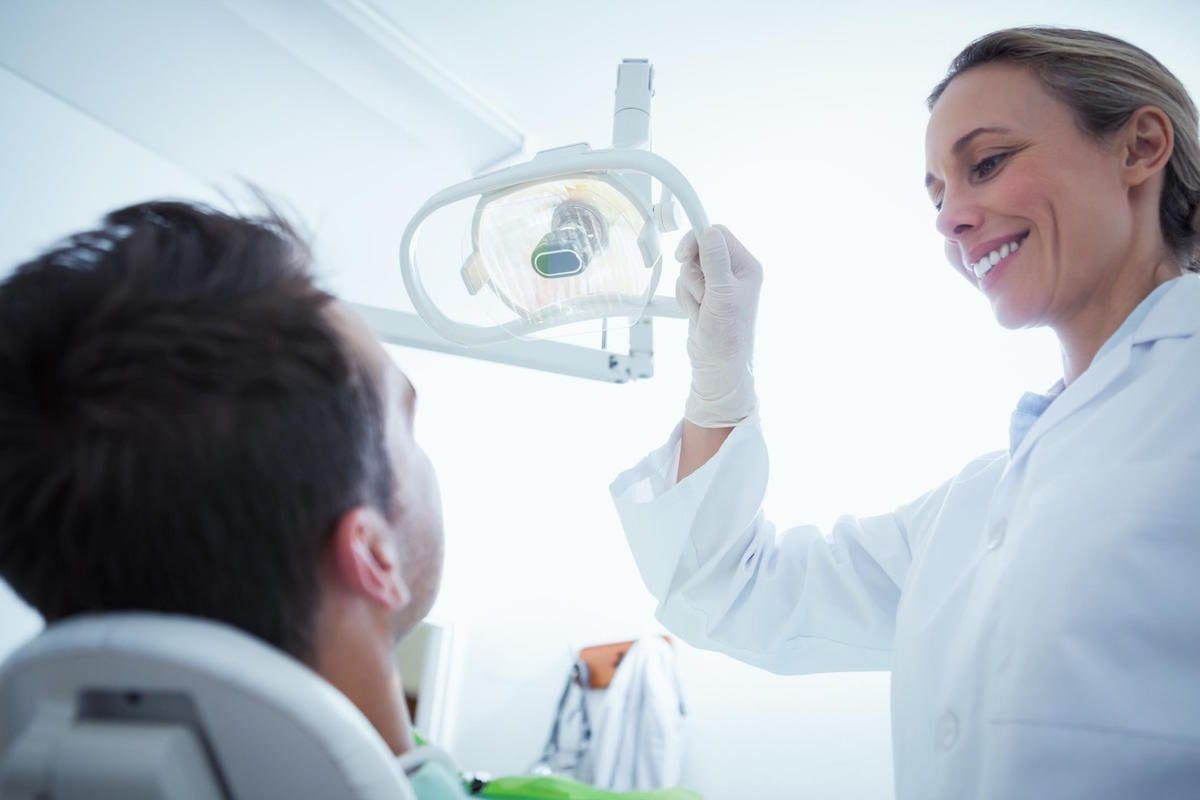 We are passionate about helping our patients in the Rouse Hill community and its surrounding suburbs keep and enhance their residents' oral health.
Our Services in Rouse Hill
Dental Cube Kellyville Ridge provides the best dental treatments to Rouse Hill and its surrounding communities.
General Dentistry
General dentistry encompasses treatments that help treat and manage patient's oral healthcare needs. Examinations are carried out to spot tooth decay as well as any possible gum or soft tissue disease.
Our general dentistry services for patients in Rouse Hill:
Learn more about General Dentistry
Cosmetic Dentistry
Generally, cosmetic dental treatments are performed to improve the appearance of teeth, gums and bite. Cosmetic dentistry primarily focuses on the enhancement in dental aesthetics of colour, position, shape, size, alignment and whole smile appearance.
Our cosmetic dentistry services for patients in Rouse Hill are designed to help you achieve the perfect smile you've always wanted.
Here are some of our services:
Learn more about Cosmetic Dentistry
Children's Dentistry
Children's dentistry at Dental Cube Kellyville Ridge provides preventive and restorative dental care for our young patients, including children with special needs.
Your Rouse Hill dentist is focused on preventing dental problems from occurring. This effort includes education in a healthy diet, use of fluoride-containing dental products, and oral hygiene practice.
Our children's dentistry services for patients in Rouse Hill:
Pain-Free Dentistry
Child Dental Benefit Schedule
Fissure Sealants
Habit Breaking Appliances
Learn more about Children's Dentistry
Restorative Dentistry
Restorative dentistry includes all dental strategies that aim to restore and support excellent dental health, function, and aesthetics for our patients in Rouse Hill and the surrounding areas.
That's where everything we know about restorative dentistry, as well as several other methods, helps us achieve the best long-term results for our patients.
Our restorative dentistry services for patients in Rouse Hill:
Learn more about Restorative Dentistry
Dental Emergency Patients in Rouse Hill
During a dental emergency, it is best to seek immediate dental attention. Dental Cube Kellyville Ridge believes in bringing smiles whatever happens.
Dental emergencies are to be taken seriously and handled carefully. We understand that dental emergencies may occur within or outside our working hours. Call us to book your appointment.
Call us on (02) 8889 1588 immediately. We will attend to you with utmost urgency and care.
We are located at G4/8 Merriville Rd in Kellyville Ridge.
Directions from Rouse Hill
We Offer Interest Free Payment Plans - No Interest Ever!
Frequently Asked Questions
NEED DENTAL ADVICE? JUST ASK US A QUESTION.
(replies during business hours)
Book Your Dental Consultation Today!
We offer interest-free payment plans with National Dental Plan- powered by Humm, Afterpay and Zip Money
Opening Hours
Mon-Wed: 9:00 AM – 5:00 PM
Thu: 9:00 AM – 5:00 PM (after-hours bookings available by appointment)
Fri: 9:00 AM – 5:00 PM
Sat: 9:00 AM – 2:00 PM
Sun: Closed
Parking
There is ample free basement carpark for patients onsite