Dental Tips: How the Child Dental Benefits Schedule Help Children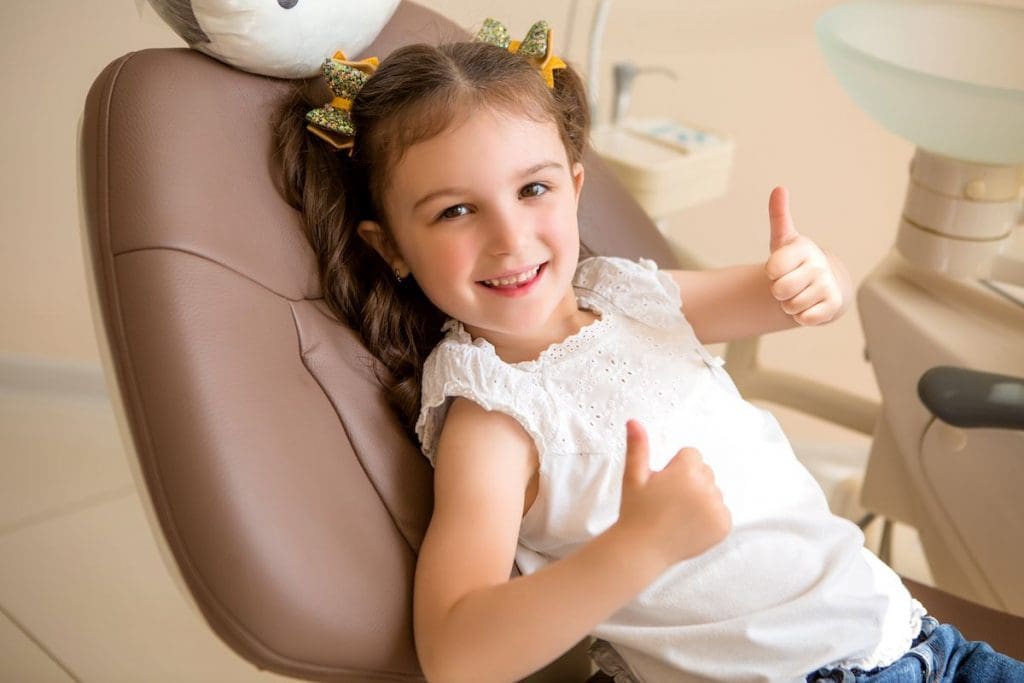 As Dental Cube Kellyville Ridge posts this, the dental health of Australian children is at risk.
A national study estimates that 25% of Australian children, under the age of ten, suffer from untreated tooth decay.
The survey, by the University of Adelaide, surveyed 24,000 children from ages 5 to 14 to assess their dental health.
The results were discouraging. 33% of children from 9-14 suffered permanent teeth with decay, and one-seventh of these children have never received treatment for the decay in their permanent teeth.
Principal researcher, Associate Professor Loc Do, reported "Over 40 per cent of children aged 5 to 10 years had decay in their primary [baby] teeth.
One-quarter of children in that same age group had never received treatment for their tooth decay. On average, Australian children aged 5 to 10 had 1.5 primary teeth with decay".
At Dental Cube Kellyville Ridge, this concerns us deeply.
This is why we're here to spread the news that the Child Dental Benefits Schedule, an initiative of the Australian government, has been put in place to help many Australian children receive the dental care they need and deserve, but might not otherwise have a chance to receive.
Child Dental Benefits Schedule
The Commonwealth Child Dental Benefits Schedule, or CDBS, is a dental benefits program supporting eligible children from 2–17 years of age.
It provides benefits of $1,000, over two years to children who need essential dental services. It covers more than 3 million children, making them eligible for dental care funded through Medicare.
Key elements of the Program
The program's key features include:
Benefits for children aged between two and 17 years.
A programmatic focus on essential dental services from prevention (exams, etc.) to treatment (filling cavities and extracting teeth).
No coverage for non-essential treatments such as cosmetic or orthodontic treatments.
Benefits can be utilised in the private or public systems.
Benefits top out at $1,000 per eligible child over a two-year period.
Benefits become available at the beginning of each two-year period.
Once the funds are exhausted, access to another $1,000 benefits is not available until the new cycle.
What treatments are covered?
The CDBS covers essential dental treatment:
Dental exams
Clean, scale, and polish
Fillings
X-rays
Fissure sealing
Root canals
Extractions
Emergency treatment
All of the covered services are available at Dental Cube Kellyville Ridge! Information on a child's eligibility and possible treatment options is only one phone call away!
Who is covered?
Eligibility requirements include:
Being 2 and 17 years of age for at least one day of the calendar year
Being eligible for Medicare and
Receiving one of the benefits listed below for at least one day of the calendar year.
A child is likely eligible if the child's parent, guardian, or carer is a recipient of:
Family Tax Benefit Part A
ABSTUDY
Parenting Payment
Double Orphan Pension
A child is eligible if they receive:
Family Tax Benefit Part A
Carer Payment
Parenting Payment
Disability Support Pension
Special Benefit
Youth Allowance
Financial assistance from the Veterans' Children Education Scheme (in some cases – please consult with Medicare or Dental Cube Kellyville Ridge to determine your eligibility), or
Financial assistance under the Military Rehabilitation and Compensation Act Education and Training Scheme (in some cases – please consult with Medicare or Dental Cube Kellyville Ridge to determine your eligibility).
We know that reading these eligibility requirements can be confusing – but just give Dental Cube Kellyville Ridge a call if you need a consultation!
Children's Dentistry in Kellyville Ridge
Children's dentistry services and services for the entire family are available to you at Dental Cube Kellyville Ridge, where you can receive complete family dental care, all in one office!
At Dental Cube Kellyville Ridge, you can submit your claim directly after your child's treatment.
You can also submit a claim by calling Medicare; or downloading a Medicare claim form and posting it to the Department of Human Services, GPO Box 9822. Finally, you can submit your claim personally at the local Medicare Service Centre.
Please call us at Dental Cube Kellyville Ridge on (02) 8889 1588 to make an appointment for your child and take advantage of your benefits under the Child Dental Benefits Schedule.
We know the CDBS may seem a bit complicated at first glance, but it's worth looking into and we're here to help your child get all the benefitted treatment possible!
Get to the smile of your dreams at Dental Cube Kellyville Ridge
Dental Cube Kellyville Ridge gives you and your family expert care for healthy, beautiful smiles. When you leave our office not only will you be happy with the treatment you received, but also how well you were treated.
We serve patients in Kellyville Ridge and surrounding areas with top-notch dentistry. Our dental practice provides the highest quality dental care, in a relaxed and enjoyable atmosphere, with a commitment to excellent customer service.
Kellyville Ridge dentist also serving local communities in Kellyville, Kings Langley, North Kellyville, Beaumont Hills, Rouse Hill, Schofields, The Ponds, Stanhope Gardens, Parklea, Glenwood and Lalor Park.
Child Dental Benefit Schedule
Up to $1,000 worth of dental treatments over two years (Medicare)
To know more about our children's dentistry treatments in Kellyville Ridge, call us on (02) 8889 1588 or book your appointment online.
We are located at G4/8 Merriville Rd in Kellyville Ridge.
We offer Interest Free Payment Plans – No Interest Ever!
Frequently Asked Questions
NEED DENTAL ADVICE? JUST ASK US A QUESTION.
(replies during business hours)
Book Your Dental Consultation Today!
We offer interest-free payment plans with National Dental Plan- powered by Humm, Afterpay and Zip Money
Opening Hours
Mon-Wed: 9:00 AM – 5:00 PM
Thu: 9:00 AM – 5:00 PM (after-hours bookings available by appointment)
Fri: 9:00 AM – 5:00 PM
Sat: 9:00 AM – 2:00 PM
Sun: Closed
Parking
There is ample free basement carpark for patients onsite