Dental Cube Kellyville Ridge provides state-of-the-art dental services, utilising modern technologies and strategies, to patients residing in the Lalor Park community.
We provide affordable, safe, and state-of-the-art dental services.
Our dental practice has grown to become one of the major dental health care providers in Lalor Park area, meeting and exceeding industry and community standards.
At Dental Cube Kellyville Ridge, we help the Lalor Park community and its surrounding communities maintain and enhance their residents' oral health.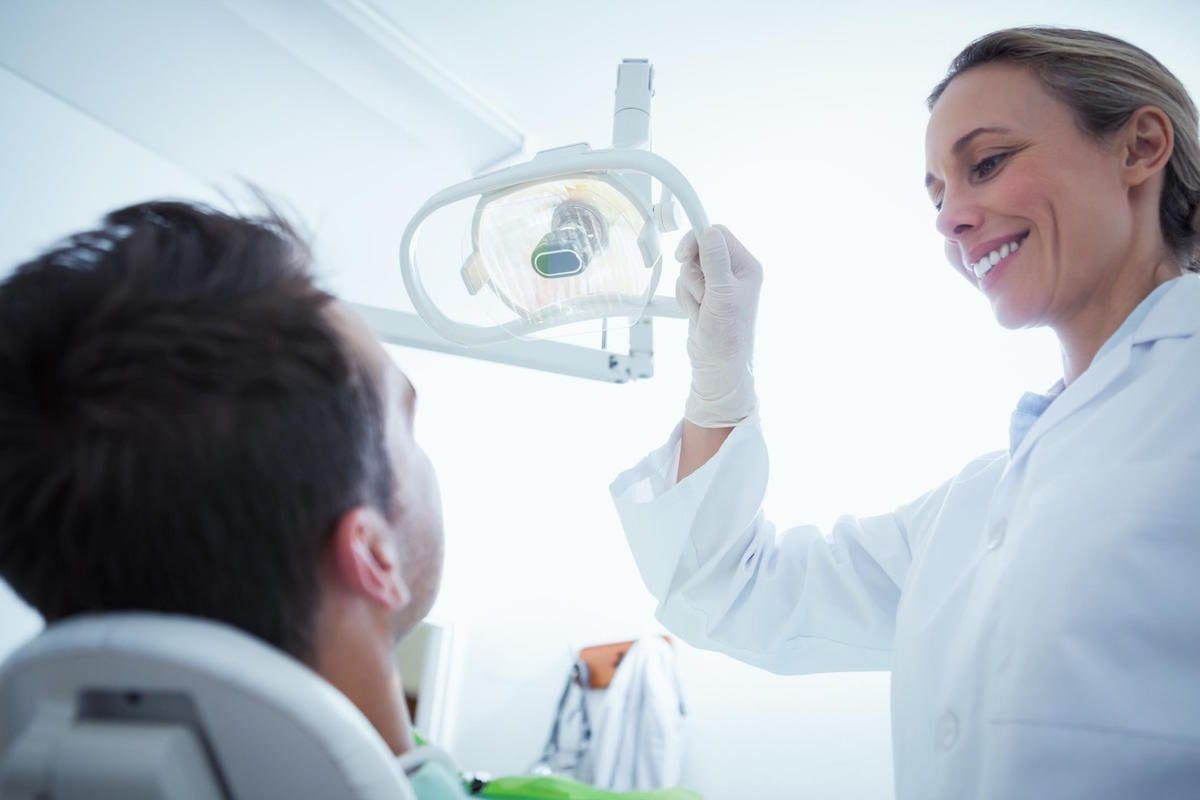 Our Services in Lalor Park
Dental Cube Kellyville Ridge provides the following categories of dental treatment.
General Dentistry
General dentistry encompasses a broad range of procedures, which includes the dental consultations and diagnostics such as X-rays, CAT scans and moulds for replacement teeth.
Your Lalor Park dentist will use several methods such as examinations, X-rays and the like to determine problems with your teeth before treatment.
Our general dentistry services for patients residing in Lalor Park:
Learn more about General Dentistry
Cosmetic Dentistry
If you or your loved one's teeth are discoloured, worn, whittled down, cracked, misaligned, or gapped, we can give you a smile makeover that will improve the appearance of your teeth and boost your self-confidence.
Here are the cosmetic dentistry services we provide for patients residing in Lalor Park:
Learn more about Cosmetic Dentistry
Children's Dentistry
Children's dentistry, also known as paediatric dentistry, provides basic and complex preventive and restorative oral health care for our young patients from infancy to adolescence, including those with special health care needs.
Check out our children's dentistry services for patients residing in Lalor Park:
Pain-Free Dentistry
Child Dental Benefit Schedule
Fissure Sealants
Habit Breaking Appliances
Learn more about Children's Dentistry
Restorative Dentistry
Restorative dentistry focuses on restoring teeth damaged due to decay, fracture, cracks, and other ailments.
The advancements in bonding techniques and aesthetic considerations have evolved greatly over the past decade, making even simple fillings for cavities a form of art that utilises meticulous care and precision to reproduce the shape, size, form, and colour of the restored tooth.
Our restorative dentistry services for patients residing in Lalor Park:
Learn more about Restorative Dentistry
Dental Emergency Patients in Lalor Park
If you or your loved one are struck by a dental emergency, the first thing to remember is not to panic. Dental Cube Kellyville Ridge is ready to help.
Here are some common dental problems you may experience:
Toothaches
Chipped or broken teeth
Knocked-out tooth
Extruded (partially dislodged) tooth
Objects caught between teeth
Lost filling
Lost crown
Broken braces and wires
Loose brackets and bands
Abscess
Soft-tissue injuries
During dental emergencies you may panic. But do not worry! We understand that and are ready to help in solving any dental emergency that may occur within or outside our working hours.
Call us on (02) 8889 1588 immediately. We will attend to you with utmost urgency and care.
We are located at G4/8 Merriville Rd in Kellyville Ridge.
Directions from Lalor Park
We Offer Interest Free Payment Plans - No Interest Ever!
Frequently Asked Questions
NEED DENTAL ADVICE? JUST ASK US A QUESTION.
(replies during business hours)
Book Your Dental Consultation Today!
We offer interest-free payment plans with National Dental Plan- powered by Humm, Afterpay and Zip Money
Opening Hours
Mon-Wed: 9:00 AM – 5:00 PM
Thu: 9:00 AM – 5:00 PM (after-hours bookings available by appointment)
Fri: 9:00 AM – 5:00 PM
Sat: 9:00 AM – 2:00 PM
Sun: Closed
Parking
There is ample free basement carpark for patients onsite