Pain-Free Dentistry Kellyville Ridge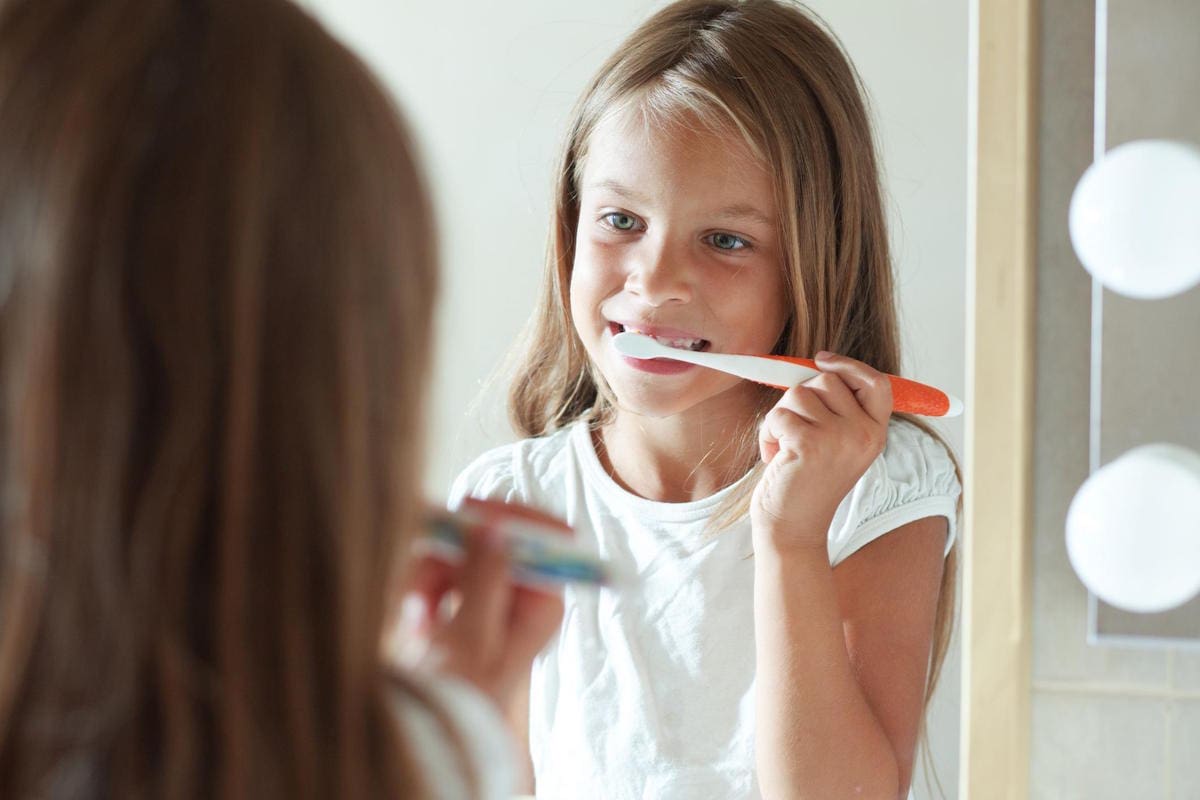 Safety is a parents' top consideration when it comes to their child receiving dental sedation.
Dentists may recommend sedation for lengthy, complicated procedures and for patients who are especially young or nervous.
Sedating a child is usually a very safe procedure, and parents can help lessen the risks and stress level before, during and after the treatment.
At Dental Cube Kellyville Ridge, we provide safe and pain-free sedation options and procedures for our young patients.
Sedation Options for Children
Depending on the procedure, the length of time it will take, and your child's unique needs, there are multiple options for dental sedation and anaesthesia. They include:
Local Anaesthesia
The simplest option, local anaesthesia, involves injecting numbing medication around the area that will be treated. The local anaesthetic blocks the pain-transmitting nerves in that area, and the patient will feel numbness in the area.
Local anaesthesia is almost always administered, in addition to any other anaesthesia treatment, to minimise the amount of anaesthetic required to make patients relaxed.
Nitrous Oxide
For our young patients who are anxious about dental procedures, the local anaesthetic can be supplied alongside nitrous oxide, also known as 'laughing gas'.
While nitrous oxide works well to lessen anxiety in most patients, it does not work as well with patients who are too scared to go to the dentist, or who cannot sit still for any dental procedure.
Patients will often remember most of the procedure. Therefore, nitrous oxide is best used to reduce anxiety as it does not have any sedative or anaesthetic effect.
Oral Sedation
With oral sedation, young patients are given syrup to drink or a pill to swallow, which has a sedative effect of relaxing them for the procedure.
IV Sedation
For IV sedation, an oral & maxillofacial surgeon or pediatric anaesthesiologist will carefully administer measured doses of anti-anxiety drugs and anaesthetics intended to help put your child at ease for the procedure.
Because the doses are determined depending on each patient and administered through an IV line, this can be a safe way for children who are anxious about having dental surgery.
IV sedation is also beneficial because your child will have little or no memory of the procedure. With IV sedation, the amount of medications required to keep your child relaxed are monitored and adjusted until your child is resting comfortably.
Short-acting medications are used, so your child wakes up fairly quickly after the procedure is concluded. In case of complications, most of the drugs administered can be reversed immediately.
General Anaesthesia
General anaesthesia is sometimes necessary for children who are unable to cooperate during dental procedure. Take note that there are inherent risks when general anaesthesia is used, and it is always recommended that all patients be assessed during initial consultation appointment to ensure the best result for your child.
General anaesthesia is most helpful for:
Infants
Children who require major treatment
Extremely anxious children
Medically compromised children or those who have special needs and/or who have a condition that limits cooperation or the ability to follow instructions
In general anaesthesia, your child is given medicine to put him/her to a deep sleep.
This is done by an oral & maxillofacial surgeon or a pediatric anaesthesiologist, who will administer the medications through an IV line, although inhaled anaesthetics may also be used.
A breathing tube may be inserted to protect your child's airway throughout the procedure.
Pain-Free Dentistry for Children at Dental Cube Kellyville Ridge
Sedation dentistry for children is commonly used and safe. It may be worrying when your dentist first suggests it, but it is important to manage your child's anxiety so that they can maintain excellent dental care throughout their lives.
At Dental Cube Kellyville Ridge, we provide dental treatments to our young patients in a fun, child-friendly setting.
To know more about our pain-free dentistry treatments in in Kellyville Ridge, call us on (02) 8889 1588 or book your appointment online.
We are located at G4/8 Merriville Rd in Kellyville Ridge.
We offer Interest Free Payment Plans – No Interest Ever!
Frequently Asked Questions
NEED DENTAL ADVICE? JUST ASK US A QUESTION.
(replies during business hours)
Book Your Dental Consultation Today!
We offer interest-free payment plans with National Dental Plan- powered by Humm, Afterpay and Zip Money
Opening Hours
Mon-Wed: 9:00 AM – 5:00 PM
Thu: 9:00 AM – 5:00 PM (after-hours bookings available by appointment)
Fri: 9:00 AM – 5:00 PM
Sat: 9:00 AM – 2:00 PM
Sun: Closed
Parking
There is ample free basement carpark for patients onsite