Same Day Emergency Appointment Available
Toothache or Dental Pain Kellyville Ridge
One of the most common dental problems is toothache. When you have a toothache, your regular activities are affected. Eating can be challenging, causing you to lose appetite and experience headaches.
Over-the-counter painkillers offer quick but not long-lasting relief. After a couple of hours, you're stuck with pain again. What you need is a lasting and effective solution.
Dental Cube Kellyville Ridge offers dental solutions to make sure your toothache doesn't return. Visit your Kellyville Ridge dentist today!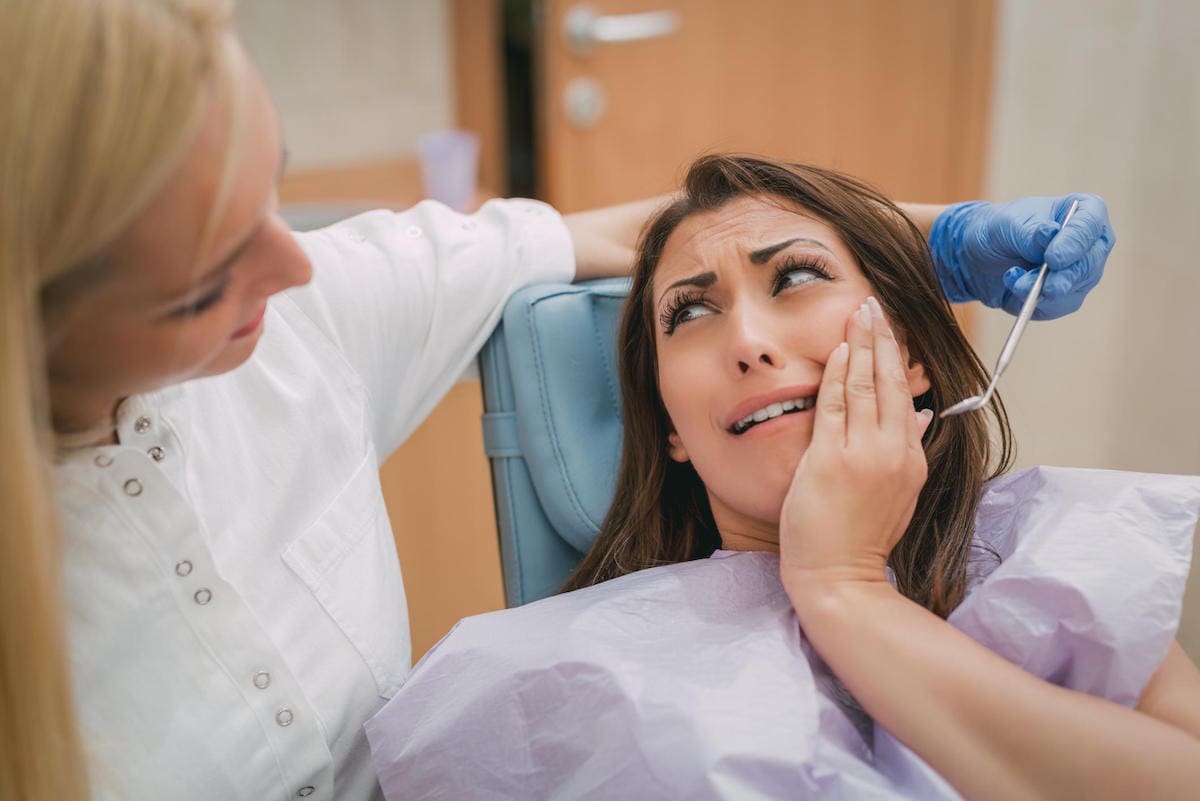 Tooth decay
Tooth decay, when ignored, can attack the surfaces of the teeth. The bacteria in the teeth wear away their surfaces revealing the sensitive parts of the tooth. Bacteria in the pulp can cause severe pain.
Trauma/Injury
When you receive a strong blow to your face, the pain doesn't always go away quickly. Sometimes, the pain lingers and can be triggered by simply opening your mouth. Cracks in your teeth can spread out to the roots and develop into cavities or worse.
Gum disease
The bacteria present in the mouth irritate the gums, causing them to recede. When the gums recede, sensitive areas of the teeth are exposed, making them sensitive towards too hot, cold, sticky, or sweet foods and beverages.
Abnormal bite
Irregular alignment of the teeth causes uneven bite pressure inside the mouth. This may need orthodontic correction with the help of conventional metal braces or clear aligner (Invisalign®).
Impacted tooth
When a tooth does not develop correctly through the gums, it irritates the surrounding nerves, causing severe pain. Common cases of impacted tooth involve the wisdom teeth and other molars.
Bruxism, or Teeth Grinding
If you experience pain with no signs of tooth decay or gum disease, you may have bruxism, or tooth grinding. Bruxism is one of the common causes of toothache. If ignored, persistent tooth grinding can damage crowns and fillings, and wear away the enamel, putting your teeth at risk for infection.
Toothache Triggers
Some behaviours or foods can start your toothache, or even make it worse.
They are known as "triggers" and include:
Cold drinks or food
Sweet foods
Biting down on anything
Putting other pressure on the tooth
Toothache Help: What do I do in case of a toothache?
Pain from toothaches can be temporarily treated at home, but often needs immediate dental attention.
Here is what you can do if you have a toothache, before seeing your Kellyville Ridge dentist for treatment.
Rinse your mouth with lukewarm saltwater.
Use dental floss to remove any food debris or plaque stuck between your teeth.
Consider taking an over-the-counter pain reliever to lessen the ache, but don't place aspirin or another painkiller directly against your gums. It may burn your gum tissue.
If the pain is caused by trauma to the tooth, apply a cold compress to the outside of your cheek.
Toothache or Dental Pain in Kellyville Ridge
If you're in a dental emergency, call your Kellyville Ridge dentist immediately so we can treat the problem right away and prevent further damage or infection.
Kellyville Ridge dentist also serves the local communities in Kellyville, North Kellyville, Beaumont Hills, Rouse Hill, Schofields, The Ponds, Stanhope Gardens, Parklea, Glenwood and Lalor Park.
Toothache or Dental Pain in Kellyville Ridge
Call us on (02) 8889 1588 immediately. We will attend to you with utmost urgency and care.
We are located at G4/8 Merriville Rd in Kellyville Ridge.
Frequently Asked Questions
Why does my tooth hurt?
Toothaches may arise for several reasons. Most commonly cavities, or tooth decay, create a painful environment in or around the affected tooth.
You could also have an abscess, or an infection of the tooth root, that can cause throbbing, excruciating pain.
Why is it important to be seen by a dentist for a toothache? Don't teeth hurt fairly often?
Your teeth should not hurt! If they hurt, then something is wrong. In many cases, it's a problem that, when treated early, is easy to resolve, but when treated late in the game, is much more complex to resolve.
The sooner, the better! It will save you time, money, effort, and you can often get away with a filling instead of a root canal.
We Offer Interest Free Payment Plans - No Interest Ever!
Frequently Asked Questions
NEED DENTAL ADVICE? JUST ASK US A QUESTION.
(replies during business hours)
Book Your Dental Consultation Today!
We offer interest-free payment plans with National Dental Plan- powered by Humm, Afterpay and Zip Money
Opening Hours
Mon-Wed: 9:00 AM – 5:00 PM
Thu: 9:00 AM – 5:00 PM (after-hours bookings available by appointment)
Fri: 9:00 AM – 5:00 PM
Sat: 9:00 AM – 2:00 PM
Sun: Closed
Parking
There is ample free basement carpark for patients onsite